Cooking Thyme With Tristan: Some Good Chicken
This chicken and veggies dish tastes great and isn't bad for you! That's a combo that's hard to
find! It can have a little kick or no kick depending upon how much you amp up the spice!
Here's with you will need:
1 pound of chicken tenderloins
1 lemon
2⁄3 cup canola oil
1⁄2 cup of chicken broth
1⁄4 bag of green beans
1 sweet potatoe
1 red pepper
1 container of cherry tomatoes
1tsp onion powder
1 tsp garlic salt
2 tsp red pepper flakes
1 tsp thyme
4 tsp lemon pepper
A liberal amount of salt and pepper to taste
Here's what you will need to do:
Preheat the overs to 425
Cut potatoe and pepper
Mix in a bowl with tomatoes and green beans
Place chicken in a pan and season with the aforementioned seasoning (only 2 tsp of
lemon pepper used here), adding salt and pepper to taste
Squeeze a half a lemon
Place veggies on top and sprinkle 2 tsp of lemon pepper adding salt and pepper as you
wish!
Cool in the oven for 45 minutes
Serve and enjoy!
I know you will really dig this one!
Until next time…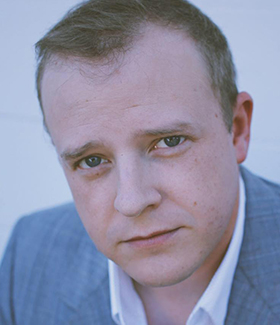 Tristan Layne Tapscott has been dubbed the "Quad Cities' P.T. Barnum" and although the person who initially said it meant it as an insult, he happily accepts the title.