Cooking Thyme With Tristan: My Big Fat Italian Wedding (Soup)
It's the good stuff.
WHAT YOU WILL NEED:
5 cups chicken stock
2 cups vegetable juice
3 peppers
2 carrots
1 tomato
1⁄4 bag of fresh green beans
A sensible amount of kale
1⁄2 bag of meatballs
1 tsp red pepper flakes
1 tsp Italian seasoning
1⁄2 tsp oregano, thyme, parsley, basil and onion powder 1⁄2 box of Ditalini noodles
Salt and pepper to taste
WHAT YOU NEED TO DO:
Preheat oven to 425 (for meatballs – cooked in a small pan)
Cook noodles according to taste
Combine all ingredients into a separate soup pot and bring to a boil and then let it reat
Combine all ingredients as things get done
Let the ingredient marry each other and summer for 5 minutes
Serve hot with a little fresh parmesan on top!
It is definitely better than most soups your Aunt will bring over… especially Connie… she's only good at the chili. This is better than that!
Enjoy!
Until next time.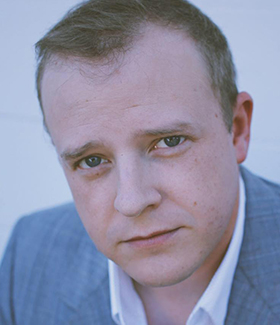 Tristan Layne Tapscott has been dubbed the "Quad Cities' P.T. Barnum" and although the person who initially said it meant it as an insult, he happily accepts the title.