Cooking Thyme – Creamy Cajun Chicken Pasta
Creamy Cajun Chicken Pasta
8oz bow tie pasta
2 Tablespoons butter
3 cloves garlic (minced)
1 lb chicken (cut into bite-size pieces)
2 teaspoons Cajun seasoning (more or less depending on your taste)
4 oz cream cheese
1 cup milk
3/4 cup freshly grated Parmesan
1/2 teaspoon pepper
1/2 teaspoon salt
Fresh vegetables (of your choosing, we used bell pepper, zucchini, and spinach)
Instructions:
Cook pasta, set aside when finished
While that's cooking, wash and cut vegetables.
Cut chicken breasts
Melt butter in a large pan, add garlic.
When garlic has browned, add chicken, vegetables, and seasonings.
When chicken is cooked through, add milk and cream cheese (add spinach if you choose to use that)
Stir in pasta and Parmesan cheese!
Serve hot and enjoy!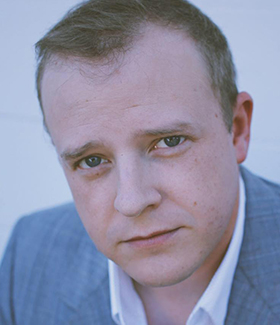 Tristan Layne Tapscott has been dubbed the "Quad Cities' P.T. Barnum" and although the person who initially said it meant it as an insult, he happily accepts the title.