Travel Wings Clipped by Pandemic, Adventure Travel Writer Linda Ballou Pens Historical Novel About Equestrian Explorer Lady Isabella Lucy Bird: Embrace of the Wild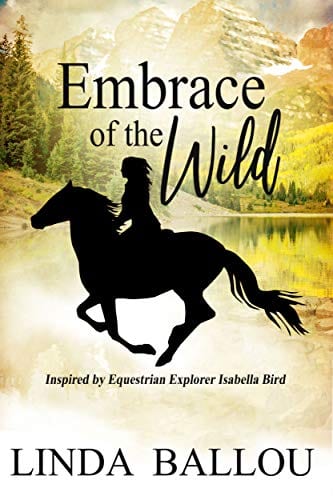 I was not initially familiar with the story of Englishwoman Lady Isabella Lucy Bird, so I didn't know what to expect when I began reading Linda Ballou's newest book, Embrace of the Wild: Inspired by Equestrian Explorer Isabella Bird.
However I was lucky enough to read it just days after publication, and am pleased to tell you a little bit about the book.
Right up front, let me say I was gifted this copy because Linda Ballou, an adventure travel writer, is NABBW's Adventure Travel Associate, and writes a regular column about her travels for the National Association of Baby Boomer Women.
Her own travel curtailed by the COVID pandemic, Linda kept herself occupied writing Bird's story. This was a saga she'd long wanted to share, but hadn't had time to research and write, due to her formerly busy travel schedule.
She had previously told me of her fascination with the world's first female adventure travel writer, an Englishwoman and daughter of an Anglican clergyman, who lived from 1831-1904.
"I have just dropped into the very place I have been seeking but in everything it exceeds all my dreams." ~ Isabella Lucy Bird
Over her lifetime, Bird made a remarkable series of journeys to North America (including the United States, Canada and the Sandwich Islands) and later Japan, India and the Middle East, beginning with a trip to North America in the 1850's.
For reference as to how adventurous this was, remember that Bird's first trip to North America happened before the American Civil War (1861 and 1865), a time when women's lives and opportunities were very limited.
She wasn't traveling as an adventure writer, that certainly wouldn't have been an available career option. Instead, Bird was traveling for her health, on the advice of her doctor. Her several adventure travel books are the result of letters she wrote to her sister Henrietta, who she calls Hennie.
Ballou explains that Bird had essentially been an invalid prior to making her first journey. She had suffered a lifetime of ailments and had had a partially successful operation, to remove a tumor from her spine. The surgery left her with severe insomnia and depression. When her doctor suggested travel as an antidote, her father gave her 100 pounds with which to make her first trip.
A significant part of Embrace of the Wild covers Bird's experiences during her trip to the Rocky Mountains in 1873. Readers learn that Bird travels by horseback and did not wear the heavily corseted garb women on the time were shackled into. Instead, she was dressed very practically, often in what she referred to as a flannel Hawaiian riding dress and Turkish pantaloons.
Also, she rode her beloved pony facing forward. As in she did not ride sidesaddle. Why? Because while in Hawaii, she'd discovered that riding sidesaddle actually made her back pain worse. (While I haven't read Bird's version of this trip to Estes Park, I understand she wrote of it in her fourth and possibly most famous book, A Lady's Life in the Rocky Mountains.)
Bird's trip up Longs Peak which overlooks Estes Park, Colorado takes place quite late in the season, which means she and her travel party encounter snow. She is guided by Jim Nugent, known colloquially as "Rocky Mountain Jim," man man who'd been severely injured and left with one good eye as the result of an attack by a grizzly bear in 1869.
When Bird first hears of him, she's told he's a trapper with a penchant for poetry, that no one really knows how he came to be in Colorado, but that he's dedicated his life to saving the Rocky Mountains from developers. She's also told to watch out for him, as he is said to have a scandalous reputation with the ladies.
As the story progresses, we see Bird develop a personal relationship with Jim, probably even come to love him. Though she is said to have later written that he was, "A man any woman might love but no sane woman would marry."
I won't detail more of the book or its characters. There is such a depth to it that the story is best read for yourself. But I will promise that you will enjoy the ride.
This is a very entertaining and readable book. And I am delighted that Linda Ballou used her confinement during the pandemic of 2021 to introduce her readers to Isabella Bird, Rocky Mountain Jim and the rest of her characters. You will be too.
In closing, let me leave you with this video clip in which Linda Ballou talks about the book: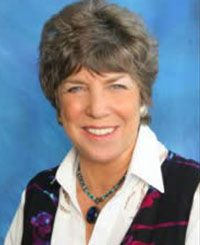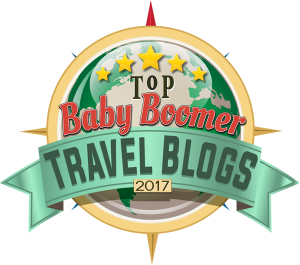 Linda's mission is to experience as many beautiful places on our planet as she can before they are no more. Travel tales relating her experiences while kayaking, horseback riding, sailing, birding and hiking about the globe have appeared in numerous national magazines. She had great fun collecting travel stories, and profiles of people she met in "naturally high places" for her book, Lost Angel Walkabout-One Traveler's Tales. Her latest book Lost Angel Unleashed is the third book in her Lost Angel Trilogy Go to
LostAngelAdventures.com
for more adventures. For more about Linda's novels and media offerings go to.
www.LindaBallouAuthor.com