In Writing 'Embrace of the Wild,' Linda Ballou Hopes to Turn Covid-19's Lemons to Zesty Limoncello
By Linda Ballou, NABBW's Adventure Travel Associate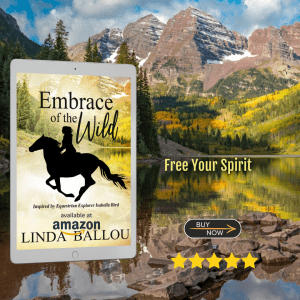 In writing Embrace of the Wild I hope to have turned the lemons of Covid-19 into limoncello—a zesty elixir that excites and satisfies the senses. In early 2020, I returned from a whirlwind tour of Australia just in time for the Covid-19 lockdown.
I was grateful to be back on U.S. soil, but in shock to see the streets of downtown Los Angeles empty. A new world order was upon us.
I had no idea how long this was to last, but I did know my travel wings were clipped and I needed to do something to save my sanity.
According to many a centenarian, the secret to staying young is maintaining a sense of humor and staying mentally engaged. I have written two novels and I know that it requires a huge time commitment and the willingness to forego other ambitions for a while. For me it means mentally being in the places that I am describing and imagining what it would be like to be the characters in my story—to understand how they felt.
The silver lining of the pandemic for me was that I could drop out of society, focus on writing, and be unnoticed. It was easy for me to pretend that I had won a stay at the writer's residency in Rocky Mountain National Park.
Isabella Lucy Bird is a woman I admired who received recognition when she was alive, but had fallen through the cracks of time. When I went to Estes Park, Colorado to explore the region she wrote about so glowingly in A Lady's Life in the Rockies, I asked local shopkeepers if they knew her name.
They did not; however, I did find a book on her young years and Following Isabella: Travels in Colorado Then and Now by Robert Root in the local bookstore.
My research for Embrace of the Wild included hiking in the Rocky Mountain National Park in 2019 and viewing YouTube videos by Nick Sangetta who takes you with him on his daily sojourns into the region.
His video of hiking Longs Peak was especially helpful, as even though Isabella made it to the summit, I never will.
I stayed at Sylvan Dale Ranch where Isabella stopped on her way to Estes Park. I then drove to the Laramie River Ranch on the border of Wyoming where she arrived by train from San Francisco.
The first third of the story takes place in Hawaii where Isabella spent six transformative months. I used her book about her times there in 1873 in my research for Wai-nani: A Voice from Old Hawai'i.
Her language is a bit flowery for modern readers, but her descriptions of the terrain are unrivaled. I have hiked in Waipio Valley and on the flank of Kilauea on the Big Island where Isabella rode, and I have written articles set in the Islands.
My research for Wai-nani gave me a deep knowledge of the Hawaiian people and their culture. It was fun for me to be there once more.
Part two of the story, told by James Nugent AKA Rocky Mountain Jim, allowed me to give voice to a largely overlooked dark episode in America's history. It also served to make him a more understandable, if not sympathetic, character.
In part three, Jim and Isabella meet and recognize one another as soul mates who share a love for nature and find a connection in the majesty of the mountains.
It is my hope that readers will enjoy riding with Isabella on her way to spiritual freedom and self-discovery.
Writing the story did give me peace and purpose in what has been a difficult year for all of us. A special thanks to Anne Holmes for her generous review of Embrace of the Wild.
Note: The paperback is available on Amazon in larger print for screen-weary eyes
Linda Ballou is an adventure travel writer with a host of travel articles on her site www.LostAngelAdventures.com. You will also find information about her travel memoir, Lost Angel Walkabout-One Traveler's Tales from Alaska to New Zealand, and Lost Angel in Paradise where she shares her favorite hikes and day trips on the coast of California.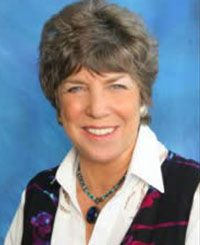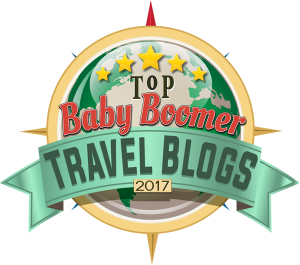 Linda's mission is to experience as many beautiful places on our planet as she can before they are no more. Travel tales relating her experiences while kayaking, horseback riding, sailing, birding and hiking about the globe have appeared in numerous national magazines. She had great fun collecting travel stories, and profiles of people she met in "naturally high places" for her book, Lost Angel Walkabout-One Traveler's Tales. Her latest book Lost Angel Unleashed is the third book in her Lost Angel Trilogy Go to
LostAngelAdventures.com
for more adventures. For more about Linda's novels and media offerings go to.
www.LindaBallouAuthor.com