Today's Video You Deserve… A Cheeky Kanye, A Legend, A Black Eyed Pea, And An Award-Winning Singer's Big Hit
Mondays can be rough.
And so, every Monday, we give you a music video. A fun, funny music video. Something that'll make you smile, make you laugh, make you reminisce, and make you realize that back in the day, music video creators were probably either insane or heavily intoxicated. But were also incredibly entertaining.
Our latest video is another song that's been resurrected by the popular app TikTok, although one much fresher than last week's '70s obscurity "Rasputin."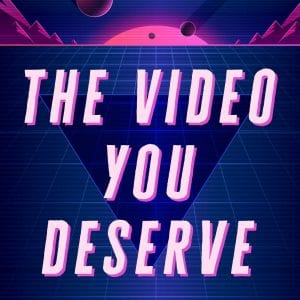 It's a song by a then-newish singer that featured collaborations with some of the biggest stars in r&b and hip-hop — John Legend, Kanye West, and Will.i.am of Black Eyed Peas, by the British singer Estelle.
The song? "American Boy."
Produced and co-written by the big names above, the theme was suggested by Legend, who was Estelle's mentor, when they were in the studio and he suggested she write a dance song about a romance with an American (wishful thinking, Mr. Legend?), and Estelle took a number of U.S. chaps she knew and created an amalgam character to inspire her lyrics. The instrumental backing was taken from Will.i.am's own solo album, cribbing the instrumental of his song "Impatient", from his third studio album Songs About Girls (2007).
As for Kanye, he was brought in to, as Estelle put it, "put a cheeky rap over it," which he certainly did.
The song was a massive success, hitting number one across Europe, including in Estelle's native Britain, and hitting the top 10 in the U.S., peaking at number nine.
And, for about a decade, that was all we heard from "American Boy" once it faded from the charts.
Enter: TikTok.
And suddenly, Gen Z is using the song as a backing track to everything from girls dancing in their bikinis to pre-teen boys joking about people with split tongues.
And that's cool, because this has always been a great song, and it's awesome that it's being heard by a new generation which was in diapers when it was released. Likewise, the video is certainly worth revisiting, as it's a wonderfully fun and stylized clip which perfectly fits the dance-pop of the track.
And here's the video you deserve today, Estelle's "American Boy"…
Sean Leary is an author, director, artist, musician, producer and entrepreneur who has been writing professionally since debuting at age 11 in the pages of the Comics Buyers Guide. An honors graduate of the University of Southern California masters program, he has written over 50 books including the best-sellers The Arimathean, Every Number is Lucky to Someone and We Are All Characters.